Advice on Buying Tickets Online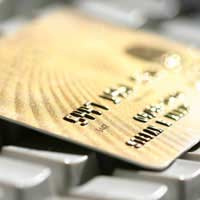 Buying tickets online may be the norm, but it can still be a hazardous practice. To help out, here is some advice about getting a good ticket deal on the web whilst avoiding any mishap.
First Port of Call For Buying Tickets
When buying tickets online, the first place to head to is the official event website. This will provide information regarding which agencies are officially sanctioned for purchasing tickets. If the booking site has been endorsed by the event organisers then it is much more likely to provide a safe and reliable service.
If you're lucky, the official website may even host its own online ticket booking facility. In dispensing with the costly 'middleman' this offers the best and cheapest way to purchase event tickets aside from visiting the venue box office in person. The middlemen are the ticket agencies who will often charge both you and the event a premium for administering ticket bookings. Of course, nevertheless this does not mean the event site itself will not demand a surcharge of its own.
Advice About Choosing a Ticket Agent
Ticketmaster has such dominance over the event ticket marketplace that it's easy to believe it is the only option for buyers. However, this is far from the case; there are countless alternative agencies to choose from, some of which offer a better deal.
Although Ticketmaster may be an established booking agent with a formidable event range, it is far from the most price-friendly. It has been widely criticised for the assortment of mysterious surcharges it adds to the cost of an event ticket. For example a basic £29,50 concert ticket would first be subject to a compulsory 'service charge' of £4.25 and then the buyer would be asked to choose a delivery method and then pay a further £2.75 as a 'order processing fee'. In total the price would have rocketed up £7.00 to £36.50.
If you are reluctant to pay questionably high administration costs then there are usually cheaper agencies plying their trade if you are prepared search the web a little.
Booking Site Security Advice
Nevertheless it is important to not focus on cost alone when choosing a ticket agency. Only dealing with reputable ticket agencies is also a key condition, otherwise you'll lose a lot more than a booking fee.
In the interests of safety and security a genuine agent should have a proper UK postal address and telephone number, and, even better, be a member of the Society of Ticket Agents and Retailers.
In addition to these pointers, look for a website with an encryption facility, as this is now standard for website payment security. The website address should always appear 'https://' – with the added 's' for secure – when you are entering in any personal or payment details. With the latter submission a padlock symbol should also appear at the bottom of the screen.
Check All Information Before Booking
When buying tickets be sure to know exactly what you are paying for, including not only the additional fees, but also any delivery dates or seat locations. If you are requesting that the tickets be delivered to you then don't forget that an appropriate postage charge will be added at the end of the order.
It is also important to first check the booking agent's return or cancellation policy, paying particular attention to what you will be entitled to if the event is cancelled or postponed.
If you ticket order comes to more than £100 then it is good advice to reduce the safety risk by paying with credit card. This won't guarantee receipt of your tickets but it could provide some security for reclaiming your money if things go awry.
Keep All Information After Booking
Once you have booked your tickets it is vital that you safely file away all information relating to the transaction. Always print out the order you submitted as well as any confirmation email from the agent.
You might also like...