Choosing a Fancy Dress Theme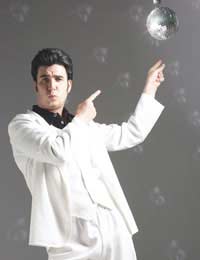 When you are thinking about throwing a fancy dress party you must think long and hard about the theme. You can always go with a general theme where you and your guests can turn up as anything they want, however, having a themed party gets guests thinking a bit harder about their outfits.
What are You into?
Think about this, you might be able to chose a theme based on something you are very interested in such as a style of music or a film. It also means that you could already have something suitable for the fancy dress theme in your wardrobe either from past fancy dress parties or a love for that style. For example if you love the 50's style then you may already have a halter neck swing dress in your clothing collection which makes your decision a bit easier. Also think about what suits you, if you look amazing in cowboy boots then a Western theme might also be appropriate as you are going to feel confident in that piece of clothing.
What Do You Have in Your Wardrobe?
Another thing to think about is what clothes you already have because you may not have to go out and buy a whole new outfit. If you have mini skirts in your wardrobe then a 60's theme would be appropriate and with a bit of research you could fashion something from your own collection. Or if you have a fancy dress costume you have yet to wear or have worn before then this might be something to think about also. As it is your party then you have the right to make the dressing up as easy for yourself as possible.
Using the Theme Across the Party
You may want to use the fancy dress theme as a theme for your whole party, for instance you could decorate the party with relevant decorations. In a 50's themed party you could have decorations relating to Rock 'n' Roll or even the movie Grease, these could be anything from having a retro car in the front garden to something as simple as only playing 50's Rock 'n' Roll.
Many fancy dress and party shops sell decoration packs relating to specific themes so if you are still struggling to decide then visit one of these shops and see if anything catches your eye. A little bit of inspiration might make you remember that you have a few key items in your wardrobe that would relate well to a certain style. Or if you find a decoration pack that you think that would work well at your venue then you can base your theme on this.
Making Sure People Dress Up.
It is always more fun when everyone takes part in the fancy dress theme and if you are inviting guests who you don't think will dress up then it might be an idea to choose a theme that is quite simple. If people can dress up from their own wardrobes then they are more likely to make the effort to do so. However, if you have quite a complex theme that requires guests to go out and source an outfit then a little bit of encouragement might be needed. For example you could offer guests a free drink if they dress up or a prize for the best dressed.
Also if you are throwing a party with a wide theme then you might want to give guests some help in choosing an outfit. On your invitations you may want to give examples relating to your theme, so if you have chosen comic book heroes as your theme then a few examples such as: Superman, Spiderman, Cat woman, Super girl etc.
You might also like...