Rules and Regulations For Staging an Event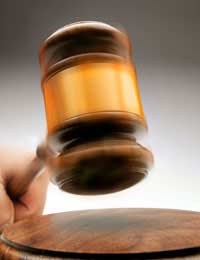 The rules and regulations involved with organising an event may be a nuisance but they are there to protect you, your guests, and its smooth running.
The Law and Charity Fundraising
The event may be a non-profit staged in support of a good cause but that doesn't mean it isn't subject to laws like everything else. The non-compliance of these legal regulations can result in a fine, and considering raising money is the focus of your endeavour, this would be somewhat self-defeating.
If your event plans involve collecting money in a public place then you first need to acquire the permission to do so. For street collections, including those 'door to door', fundraiser's must obtain a licence from the local council, who will also issue a set of rules to follow. It is a popular practice and so needs to be applied for several months in advance. If the collection takes place on private property, such as in a shopping centre, then permission must first be obtained from whoever is responsible for the premises.
By law, events in support of a registered charity must display the organisation's registration number on all posters or advertisements inviting the public to help or get involved.
Public Liability Insurance
If you want the public to make an appearance at your event then you must first take out public liability insurance. This is to insure the organisers and their private funds against being held legally liable for the costs for any damages or injuries that might occur.
It is advisable to arrange an insurance cover with a minimum limit of indemnity between the amount of £2 - 5 million. If you are a member of a charity and are organising an event under their banner then it would be worth checking first to see whether they have a public liability insurance that would cover your occasion.
Alcohol
If you plan to sell alcohol at your event then you will first need to apply for an appropriate licence, unless it is being held on licensed premises or if the bar is run by a licensed pub proprietor. It is fine to have alcohol at an event if it is free and there is no indirect charge for it, such as when the cost is included in the ticket price.
Instead of applying for a full licence and having to wait the many months it takes to come through, it might be worth considering getting a temporary license, or 'occasional permission', from the licensing justice at the local magistrates' court. This should be available if a notice period of at least a month is given.
Food
When food is sold at an event it is subject to the food safety laws. Before staging your event it is important that you first make yourself aware of these, ensure that the food hygiene procedures are followed. For any further information about this it is recommended to contact the local authority environmental health department.
Raffles and Lotteries
In some ways, a raffle is seen as the lottery's light-hearted and fun cousin, which you are more likely to encounter at your local summer fete than on national TV. Nevertheless as a game of chance in which tickets are sold and no skill is required, it is subject to the same laws.
The larger raffles and lotteries that are open to the public must first be registered with the local authority. If the lottery or raffle is not the main draw of the event, and the prize is neither cash nor has cost the organisers more than £250, then a license isn't required. A lottery that takes place in a private establishment such as a club or workplace does not require a license either, and also doesn't have a limit on prize size. The condition for this freedom is that it must be only promoted within the company or club environment.
Risk Assessment
The organisers are legally liable for making that everybody at the site is not put at risk of accident and are subject to the Health and Safety at Work Act 1974. It is there responsibility to prove that the event attendees are safe in your care by performing a basic risk assessment.
Risk assessment is a careful examination of what hazards present at the event site, and can be used to determine how to eliminate or minimise the dangers. The five steps of risk assessment are:
Identify the risks.
Determine who might be harmed and how.
Assess the hazards and decide on precautionary measures.
Make a record of your findings and action them.
Review and update if necessary.
You might also like...