Where to Sell Your Tickets Online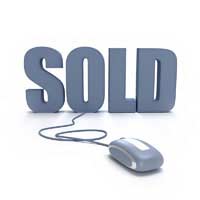 Selling tickets for your gig is obviously the way you are going to get people to come to your event. But you need a good place to sell those tickets to make the buying process as easy for your event attendees as possible.
Ticket Selling Sites
There are dedicated sites out there that will allow you to sell your tickets. Some sites such as Event Elephant will let you create an account and manage all your events. These sorts of site will let you manage an event profile and sell tickets from it. Generally these sites will ask for a small percentage once you've sold your tickets.
These sites already have an existing customer base but you'll still need to promote the tickets to your following. Tell your social networks, if there are bands involved then get them to tell their followings.
Make sure the site you use is reputable, well known and accepts various forms of payment. Try and look for sites that also allow you to promote your event. Try Musicfinity or Skiddle.
The Venue's Site
Most larger venues will have their own sites set up to sell their tickets. Usually they don't charge you any money to sell your tickets. This is by far the best way to sell your tickets as the customer base are already people who want to go to the venue and are in the area.
Once again letting your fan base and the bands' fan base know about where they can buy tickets for the event is a good idea. Proper marketing of your event could be the difference between a 50% full venue and a total sell out.
Social Networking Sites
If you are willing to take on the finances you can sell the tickets yourself using paypal as the method of payment. You can then let people know across your social networking sites that you have tickets for sale. All people need to do if they want to attend is drop you an email or comment with their paypal address and you can send them an invoice.
With this method you need to make sure you can send the tickets out to these people. You need to factor postage and packing into your budget. You can either pay for this yourself or include it in the price of your tickets.
Enlist the help of friends by asking them to retweet, promote and tell others about your event. Then ask them to get their friends involved and create a really big buzz. These sites are also brilliant for getting people to promote your event by offering them the chance to win free tickets if they do so.
eBay
eBay is a good, secure way of selling your tickets online. You can list as many tickets as you need to or create different listings for different prices or levels of ticket. You can't just expect these to sell themselves though. Proper promotion letting people know about the gig and where they can buy the tickets is essential.
Get your event listed in various event directories on and offline, where possible link to your eBay shop or where you intend to sell the tickets.
You might also like...