What to Consider First when Organising an Event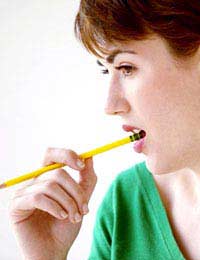 Before staging an event idea it is vital to first assess whether it is not just an exciting idea, but a realistic and realisable one.
Five Questions about your Event Idea
Once the inspiration bulb has flashed, it is imperative that you first ask yourself several basic questions about your idea before jumping headfirst into the planning stage, otherwise your plan will be in danger of coming off the rails midway.
What is the Purpose of the Event?
The question of why the event is being held, may seem obvious and not worth a second thought, but it is surprising how many event plans fail because their purpose is too vague, confused or, even, pointless.
If you don't have a firm idea of what your event is about, what it's promoting or celebrating, what it hopes to achieve, then you're prospective attendees will have even less of a clue. And ultimately, if they don't know what it's for then what's going to grab their attention and make them want to go?
Don't choose an event because of a fad or because that's what everybody else is doing, choose something that you are knowledgeable and passionate about, and that you yourself would attend.
Who is it Aimed At?
Once you'd decided its purpose then you must decide whether enough people would be interested in it apart from you. It may seem like a great idea but does it have an audience?
It is best to avoid the two extremes of firstly, being so niche and specialised that only a handful of people will understand it and want to go along, or secondly, being so eager to please everybody that it ends up being too compromised, and pleasing very few.
Once you've decided who the event is aimed at - whether it's kids, 60s music fans or arts and craft lovers – then the plan should focus on keeping that audience excited and entertained. If it attempts to draw in as many outside parties with additional features then it will dilute the power of the main event.
When and Where Will it be Held?
You also need to think about your audience when choosing when and where the event is to be held.
The date and time should reflect the target audience. For instance an event for young children would be much more suited to a weekend afternoon than a weekday evening. It should also not clash with any other big local events that have a similar audience catchment.
The venue should also be chosen very carefully. If it is inappropriate then it will spoil the mood of the occasion. The capacity needs to match your target audience numbers; if it is too big it will feel empty and lifeless, too small and willing guests will not be able to get in.
It should also complement the attractions of the event. For instance, if music or theatre is being staged then the venue should have adequate acoustics, seating and visibility.
What are the Event Attractions?
What is it that will draw the public in to your event? Every event needs its entertainment, otherwise it is not an event but a social gathering. The attractions need to convince someone that they want to go to your event over anybody else's.
There should be at least one, a 'headliner', which catches the public's eye, and fires the interest. For instance, a summer music festival will have a great many acts on offer but it draws in the punters by boldly advertising the most popular. Or a charity event might feature an outrageous stunt to try to get as many people interested and involved as possible.
You might also like...