Throwing a Murder Mystery Party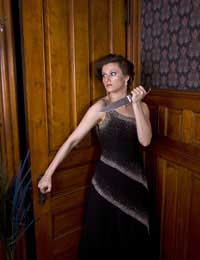 Although a lot of work a Murder Mystery party can be a lot of fun for you and your guests, it is also a nice change from the normal social situation and gives you a chance to explore something different.
Party Kits
There are so many party kits out there that you will not be stuck for choice if you wish to use one to create your murder mystery setting. The good thing about using one of the kits is that you don't have to spend hours on end creating tricky scenarios, characters and plots to get your guests into. What comes in the packs will vary but most give you invitations, character sheets, clues, an idea of what food and drink to serve and most importantly, mystery.
Setting, Decorations, Costumes...
Depending on which kit you purchase the setting could vary so the best idea is to read the box before buying to make sure you are happy with the setting involved. With the help of the kit you can then begin to plan decorations, costumes and food to fit in with such a setting. For example if the murder was to be set at a wine tasting then it would be fitting to either provide various types of wine or get your guests to bring some. These can then be set out with glasses to really help you guests get into character.
Let your guests know that the party will go on solidly for a few hours, you should arrange a time when you know that no one will be rushing off or clock watching. Give yourselves enough time to enjoy the night without outside disturbances.
Food and Drink
Often your murder mystery kit will give you suggestions on food and drink, however, you are welcome to create your own menu. As most settings revolve around a dinner party take this into consideration and prepare a simple meal where you don't have to keep jumping up from the table every few minutes to make sure the potatoes aren't boiling over. This will give you less time to socialise and it might even arouse suspicion in those around you.
An easy alternative to a dinner party is to get guests to bring food themselves; it might be wise to give them some idea on their invitations as to the type of food. This way you won't be out of the action by standing around cooking whilst the other guests are slowly working out who the murderer is. Also provide a wide range of drink and bear in mind that not everyone will want to drink alcohol.
Party Time
The fun of a murder mystery party is in trying to work out who is the murderer, the guests will have had time to get to know their characters so they can ask and be asked questions by the other guests. This provides fun; exciting conversation all in character, there will be clues that point to certain people and it turns out that everyone has a motive. Once all the clues have been found and everyone feels that they have questioned one another enough then your guests will guess who the murderer is. Once this is done the murderer will reveal themselves.
You might also like...