How to Find Free Venues for Your Event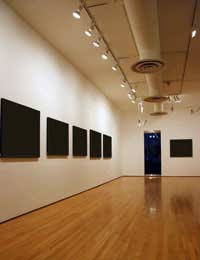 The venue for you event should be spectacular and really fit in with what you are trying to achieve. But you should always take into account that there are free venues out there that you might be able to get for free.
Pubs
Pubs often have function rooms that can be hired for free. You might have to give a deposit but as long as you don't destroy the place you'll get it back at the end of your event. The reason the pubs can offer these rooms for free is because they get all your guests in to use their bar. You also might use the pub for your food as well. This works out well for you and the pub in question.
Shop around and see what different pubs offer, how many people can they fit into their function rooms? Will they close off the rest of the pub to the public if you want to use that too? Can you bring in your own entertainment? Generally if you book well enough in advance you'll be able to tailor what the pub has to your needs.
Community Centres
Most towns have one and the people who run them are willing to hire them out for free as long as you use their caterer. Not all of them have bars so keep this in mind if you are throwing a party or event where people will expect alcohol. If you invite people to bring their own alcohol check with the owner of the venue that this is allowed.
Friend's Homes
You might have a friend who has a beautiful, huge garden. If you ask nicely and are prepared to do all the work then they might let you borrow it for your event. You will have to be in charge of decorating, sourcing food and drink and clearing up at the end of the event. None of this can be left to the kind friend who is doing you a favour.
MySpace
Most venues will have a MySpace page; these will be the smaller, independent venues that you might not find through doing a Google search. Some venues might ask you to bring along a certain amount of people to qualify for free venue hire. Some might say that your event attendees need to spend a certain amount behind the bar and if they don't you'll need to make up the difference.
If you can ensure that you can get a certain amount of people along then going with a small independent venue might be your best bet. You get the classiness of a proper venue as opposed to a pub, for free.
Charity
A lot of venues will offer themselves to a charity event for free or at a cut price. Once again they might ask you to bring along a certain number of guests but more often than not they are willing to help out a good cause. Try not to approach venues that are out of your league. You won't need a National Trust property for a 200 person event.
You might also like...