Using Twitter to Promote Your Event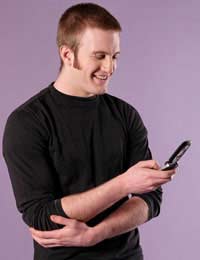 Twitter is a very powerful tool if you want to build your brand, make friends, find clients and promote events.
Gaining Trust
Before you can go out there promoting your event and expecting people to be willing to go to it you need to gain trust. You need to find followers who are genuinely interested in the types of events you are planning to throw. Talk to them, reply to what they have to say and make friends. Let them know what you are planning, get people involved and make friends!
Talking About the Event in 140 Characters
Because you are limited to what you can type you need to be able to fit in all the event details. Keep it simple. Date, time, venue, what's happening and a link to buy tickets. You don't really need much more than that. You can then target people who seem interested, answer questions and talk about how excited you are about the event.
Try not to spam, people don't want to know about the event every five minutes. Talk about what you are doing for the day. Mention how you've just spoken to one of the bands or speakers from your event. Talk about things that will get others talking.
Searches
Do a search for people who have spoken about the venue, let them know about your event. Find people who are talking about the entertainment you have planned. These people could be fans who would be very happy to hear that their favourite band is playing an event you've planned.
Charity
If you have a charity event then people are generally very happy to get the word out there. Send one message to a celebrity, maybe even a local one. Include all the details and a shortened link for more information. Ask the celebrity to retweet (RT) the event as it is for charity.
Make sure you are polite, concise and do not pester them. They are more likely to block you after five messages in a row rather than retweet your message
Competitions
A good way of getting people to hear about your event is to give away some tickets. Use a format such as this:
"Retweet this for a chance to win two tickets to @yourcompany's music event on the 14th Nov at the Hall, 8PM"
Include all the relevant information and watch your mentions and retweets go up as people want to enter the competition. Obviously you need to honour your competition and will need to use a random number generator the pick the winner. Announce to your followers who won and maybe promise them another competition the next day.
Doing this will keep people looking at your twitter and paying attention to what you are talking about.
Promotions
You might want to give a pound off the ticket price to the next 20 people who follow you. Or you might want to give away some free tickets to your thousandth follower. Anything that gets people seeing what you are saying is a bonus.
You might also like...