Your Rights for Cancelled or Postponed Events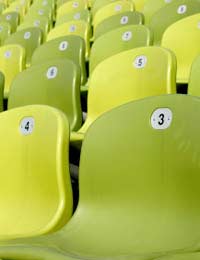 If an event that has been cancelled or postponed then it is important to be aware of your consumer rights as a ticket holder and make sure they are upheld.
'Reasonable Endeavours'
If the event you have tickets for is postponed or cancelled, then the ticket trader should use 'reasonable endeavours' to notify you of the change.
They will do so using the contact details submitted at the time of booking. However, if these have changed in the meantime then the seller obviously cannot contact you and so their duties are relieved. It is your responsibility to tell the seller if your contact details change.
If the event has been rescheduled then it is, however, your responsibility to find out the new date and time. The tickets should be valid for the new date but if, for whatever reason, you cannot attend the rearranged timing then you are entitled to a full refund.
Your Rights When Buying From a Private Source
If you bought the tickets from a non-official or private source, such as the touts that comprise the secondary marketplace, then you can't expect the same number of rights as those enjoyed by people who booked their tickets at official outlets. It is also often harder to trace the seller if things go wrong.
Things to Remember When Booking
Cancellations and rescheduling are not uncommon incidents in the world of entertainment so it's important to always be prepared for the worst. For this reason:
Keep a record of the ticket agent's name and contact details in case you need to get in touch regarding a problem.
Always read the terms and conditions of sale carefully.
Retain all booking correspondence such as receipts and confirmation emails.
Your Rights If Your Can't Attend
As consumers, ticket buyers have comparatively few rights when they find they are unable to attend the event and want to return them. Most ticket agents will blankly refuse to accept any returns as ticket holders have no automatic right to a refund.
It is however sometimes worth contacting the agent or event organiser in case they are one of the few that might give a refund if they think they can resell the concert tickets or theatre tickets, or be happy to change it for a later show.
The unwillingness of venues and agents to allow returns and refunds is cited as being one of the reasons for the current online ticket touting problem. If returns were permitted then it would mean there would always be standard priced tickets available near the performance date - as ticket holders found they unable to attend – thereby eliminating a major part of the tout's market.
Instead people are forced to either throw their ticket away - wasting money and depriving somebody of the chance to attend - or resell it themselves.
Reselling Tickets
As long as you are not reselling a football match ticket or selling your ticket on the street corner, then at the moment it is perfectly legal to sell on tickets.
There are a variety of websites and auction sites, such a Viagogo and eBay, that make it easy for ticket holders to resell their tickets. These sites usually expect a payment for this facility but they don't mind what price you sell your tickets for, however much over their face value.
One site that does mind is Scarlet Mist, because it promotes ethical ticket trading amongst its users. All tickets resold on its site are priced at that which the seller paid originally.
You might also like...
@auntypathy. As specified on our website if the event has been rescheduled then if, for whatever reason, you cannot attend the rearranged timing, then you should be entitled to a full refund. You don't say much about the circumstances of the event you are asking about, so it is quite hard to advise further. I guess if it's not an expensive ticket price, then some people take the hit if it is not worth pursuing through the small claims court. However, any reputable company who has had to reschedule their event should without question offer a refund, especially as they also won't want to risk getting a bad name. I hope this helps a little to answer your question.
EventAndTicketExpert
- 24-Oct-14 @ 12:17 PM
I needto ask - the "right to receive a refund" if an event is rescheduled and you cannot attend. Is this enshrined in law or is this something that "we wish everyone would do but actually they don't have to under law"?
auntypathy
- 23-Oct-14 @ 8:50 PM