How to Organise a Charity Ball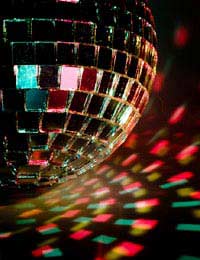 Organising a charity ball can be a daunting prospect, but with due care and consideration any fears will give way to great satisfaction and rewards.
Planning and Organising a Charity Ball
A charity ball needs a chief organiser who is committed, passionate about the cause, blessed with some organisation muscle and up for a challenge. If you fit the bill then read on for some tips about organising a charity ball.
To begin your planning, first outline a list of overall aims you wish to achieve with your event and then don't lose sight of them through the organisation process. These could include:
Raising as many funds as possible for the charities.
Improving the profile of the charities.
Giving all the attendees an occasion to remember.
Putting on event that offers value for money.
Deciding on a Date
The next stage is deciding when the ball will take place. This should be carefully chosen to pinpoint the date when most of the target audience is available. It is therefore vital to avoid choosing a date which clashes with a major sporting event, local event or school holidays.
The date should also be far enough into the future to allow you sufficient time to organise the event so you're not rushing around in a blind panic on the eve of the occasion. A recommended preparation period is 3 to 4 months.
Choosing a Venue
The key to choosing the right venue is to be realistic in your expectations and not overstretch. Remember that the main objective of a charity ball is not to stage the most lavish spectacle but to raise money for the cause whilst providing a good old knees-up. The focus of the venue choice should therefore be on minimising expenditure and maximising fundraising and attendee enjoyment.
With this in mind it always worth using the event's non-profit, fundraising intentions to secure free or discounted venue hire, such as by asking for the use of a local town hall, community centre or hotel.
There are also several other factors to consider when choosing a venue:
Its location – is it in a central, easily accessible place?
Its feel – go along and get a feel for the space before you book a venue. Can you imagine having a whale of a time there?
Does the venue have a cancellation policy – if you don't sell as many tickets as you'd hoped and want to avert financial ruin by jumping ship then will the venue offer you an escape?
A dance floor – if you expect your attendees to dance, then is there an appropriate dance floor to accommodate them?
Are their any extra venue hire costs?
Additional Help
Organising a non-profit event is a lot of hard work for one person and so it is vital to gather some friends together to help share the load. Their designated duties could include:
Selling tickets.
Obtaining sponsors for venue hire, free food and drink etc.
Acting as the charity ball MC or raffle caller.
Sourcing prizes from local businesses.
Acting as auctioneer, unless you opt for a silent auction.
Tickets Sales and Donations
Being for charity then it's safe to assume that people would not expect a bargain occasion but they don't want to be fleeced either. Therefore unless your audience is particularly well off, it is sensible to not go overboard on the ticket price. Your attendees will likely be spending a lot of money during the night on drinks, raffles, a silent auction etc and if they want to contribute any more then they are always welcome to make any extra donations.
The basic ticket price should generally be somewhere between £5 and £10 and additional costs for any food or entertainment provided should be added on top of that.
Food and Drink
If your event includes food then it is sensible to keep costs down by providing a limited selection that pleases as many people as possible. Chicken and salmon are popular meat choices and it is important to always have a vegetarian option.
If you are considering providing complementary drinks then it is worth trying to get a local business, such as a wine merchant, to sponsor the event and thereby provide free wine for the tables or bubbly for a drinks reception.
Prizes
Holding auctions and raffles are a great way to generate charity funds on the night. To save forking out for the prizes, it is a popular idea to ask friends, colleagues and local businesses to donate them.
It makes it more fun and charitable to encourage non-materialistic prizes that have no specific value, such as by someone offering their skills as a gardener, beauty therapist or their home grown vegetable, or a week in their holiday home.
You might also like...
The Elks Lodge, 1778 in Hyattsville Maryland is having its annual Charity Ball.The Theme of this years Ball is the "Cotton Club"All monies support the charities of the Lodge including College Scholarships,Feeding the Homeless, Veterans, etc.Please dress the part and come out and support us. Thanks
papasmurph
- 9-Nov-16 @ 3:35 PM