How to Brand Your Event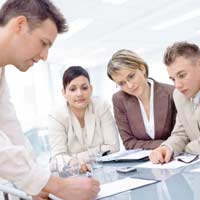 If your event has a very recognisable brand to it then you'll find it easier to promote future events and gain the trust of your attendees that you'll throw a great party every time.
Values
What brand values do you want to get across to those attending your event. Do you want to be sophisticated, classy and upmarket or do you want to be edgy, trendy and sexy? Work out a list of values and refer to them when building your brand. Make sure everything you do represents you in the way you want.
Target Market
You might have already put together a customer profile for your marketing plan but it is worth doing here. Think about someone who will attend your event. What music do they like, how old are they, are they male or female, where do they shop? Put together a profile and work out who you are targeting.
There's no point in creating a young, sassy brand for an event where the attendees are going to be 50-60 year olds who love cooking on their AGA.
Logo
For your logo you need to work out one or two colours that will make your brand recognisable. Keeping to this small amount of colours will ensure that any marketing material doesn't cost you a fortune.
Use these colours on your leaflets, business cards, website, Facebook page and anything else.
Consistency
Make sure that if you intend to do another event that your logo and colours fit in with the last event. If that was a success then it is likely your target market will recognise and trust the logo. Trust is a big thing in most markets, if your customers can identify with your brand and understand your value then they are more likely to listen to what you have to say.
Everything you do and send out must fit in with your brand values. Your customers will appreciate this.
Brand building
A good way to connect with your event attendees would be to give them some background information and trivia on your brand. Is there a funny story behind your name or a really inspiring tale of how you decided to set up your event? Putting things like this into a blog helps your reader to connect with you and the brand you've built.
Brainstorm
If you find you are having trouble coming up with brand values, name or target market then get a few friends or colleagues together over some food and cups of tea and talk it out. Discuss where you want to go and bounce ideas off them. Talk about what they think the typical customer is like and what they think that customer would want from a brand such as yours.
Put all your ideas down on paper, leave it for a week if you have the time then come back to it and re-evaluate. Hopefully by then you should have a good idea of your brand, your customers and what you want to convey to them.
You might also like...