How to Organise a Group Trip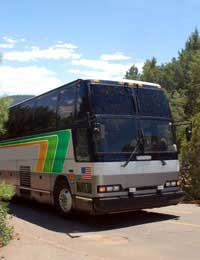 When being in charge of organising a group trip you need to make sure that everyone's needs are catered for, even the simple things like ensuring that accommodation caters for that one person who happens to be a vegetarian.
You also need to make sure that everyone agrees where they want to go and when, the best way to make sure everyone agrees is to sit down and have a good chat about everyone's ideas for the trip. Once you have as much information as possible you are ready to start researching.
Once you believe you have decided on somewhere interesting to go that fits in with everyone's availability and budget you'll need to propose it to them. If you've done your research well and listened to your group then it should be a resounding 'yes' to your plan. If not then tailor the trip to their specific needs and queries.
Payment
Wherever you are booking the trip from you need a full price per person including taxes, insurance and other hidden charges. Once you have this you can collect the money from the group, each person will pay their individual slice so when you go to book the trip you will not be caught short.
If you can get the money paid into your bank then this will make life easier as you won't have to walk around with a large amount of cash on you when you head to book.
Booking
Once again check over with the booking company that you have all the details correct, once everything is confirmed and paid for then you can get the necessary paper work.
Check this over with the booking agent, make sure you understand exactly what is needed for which parts of the trip and who out of your group needs what. If there are children travelling with you then they may have different tickets and paper work to the adults, keep this with the ticket of the person responsible for them.
Keep the telephone number of the booking agent on hand throughout the whole trip and build up to it, you will no doubt get asked some questions and although you will be knowledgeable on the ins and outs of the trip you can't know everything. A quick call to the booking agent should be able to clear up anything you can't answer straight away.
Departure Day
You should have kept onto all the paperwork this way your group won't have to worry too much about when and where they need tickets. You are the one that knows everything about your trip so you are more than trusted to hold onto the tickets until the necessary moment that they are needed, this keeps your group relaxed which means they are more likely to have a good time.
Organising a group trip can be a lot of work but very rewarding, be prepared for questions to be fired at you throughout the trip by the group. To them you are the font of all knowledge and are supposed to know the opening times of the nearest bar or at least be willing to find out. Just make sure you have researched your location, venue, group members and booking procedure thoroughly and little will go wrong.
You might also like...