Dangers of Buying Tickets on Auction Sites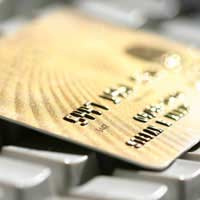 Online auction sites like eBay can offer an alternative solution to those who have missed out on event tickets, but they also offer a host of hidden dangers.
The Dangers of Buying at Auction Sites
According the Federal Trade Commission (FTC), internet auction fraud has consistently been one of the top consumer complaints. Within the community of over 15 million registered eBay users in the UK, it is believed that almost everybody knows someone who has been ripped using the auction site.
As an unregulated market with many hidden pitfalls, consumers are strongly advised against buying tickets from auction websites. Nevertheless, such official warnings haven't stopped thousands and thousands of event goers braving the risks in order to get hold of that prized ticket. It is therefore important that they are made aware of the dangers and how they can sidestep them.
Although there are security measures in place to protect users, it is far from being a safe operation.
Advice About Retaliatory Feedback
Feedback is the main security method a buyer can use to judge the legitimacy of the seller, but even this can be easily abused.
One of the biggest flaws in the feedback security system is that users given bad feedback for poor service can retaliate by giving a bad rating in return. This means that, for example, a buyer might have never received their item and so naturally given the seller a bad warning rating, but the seller can take revenge by unfairly posting bad feedback in return.
This leads to a situation where a seller may appear trust worthy because they have a high rating, but in reality their service has been poor it's just that their victims were too scared to post negative feedback in case the seller blotted their own reputation with retaliatory feedback.
Fake Feedback Advice
Another danger with relying on feedback too much is with the phenomenon of fake feedback.
A seller might appear to reputable by having lots of positive feedback but closer inspection would reveal that the previous transactions are bogus. Con artists build up feedback fraudulently by buying and selling lots of items at the minimum list price of 14p. Reportedly, eBay's stance on the trick is that users can effectively buy feedback at 14p a time.
The Smash and Grab Fraudster
Another common fraud trick is to up a swift but concentrated ticket sale operation and then make a quick exit when the complaints roll in.
Under the guise of an established and reputable eBay seller account, the con artist sets up a series of ticket listings for upcoming concerts. They inform the winners of each auction that the tickets will be posted on when they are issued. But what happens is that by the time the customers start to complain where their tickets are, the seller has abandoned the account and run off with all their money.
Negative feedback and efforts by eBay to close the account down are useless because the seller already has everything they wanted from the scam. They can then just adopt a new username and begin the operation again.
Therefore, to try to avoid such scams, always when buying tickets from auction seller make sure:
The seller has an excellent feedback rating.
The seller feedback is from previous tickets sales and not purchases.
The feedback concerns sales of tickets over a long period.
The seller has their tickets to hand and can deliver them directly.
The Alternative Auction Scam
Another common scam is where the seller emails bidders directly telling them that there is an alternative auction site offering the same item but at a lower price. Users that follow up this offer invariably end up paying for an item which they then never receive.
Legitimate auction websites like eBay offer buyers some degree of insurance protection against these dangers. If a seller does not deliver an item that has been paid for then the website may be able to replace the money lost.
Fraud Claiming Advice
Unfortunately, refunds are often not applicable to ticket purchases. This is because eBay, PayPal and others specify a time period in which the complainant much register their problem and with so many ticket sales taking place many months before the event itself, it is often too late for victims to place a valid claim.
You might also like...
The main danger is being scammed and paying for tickets that don't actually exist. I agree with you about checking feedback, but that's easily scammed, too. It's bad enough that there are scam ticket sites without having it on auction sites. And the simple fact is that in cases regarding tickets there's very little ebay can do!
Nicola
- 11-Sep-12 @ 1:53 PM