How You Can Promote Your Event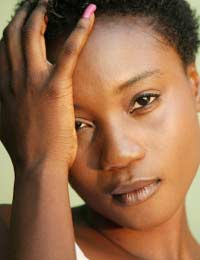 Once you've decided what your event is and when it is happening then it's time to think about the best ways to get your target audience to come along.
Getting the Message Out to your Target Audience
Promoting your event is not just about spreading the word to as many people who will listen, it's about focusing on your target audience and trying to spark their interest. Your event has an audience out there somewhere, ready and waiting and promotion is all about getting the message out to them.
Unique Selling Points
When thinking about your promotion and how to tailor it to your target audience, come up with answers to these three questions:
What is so special about your event?
Why should anybody chose your event over another?
What will your audience get out of your event?
The event might be focused on raising money for particular cause, or feature somebody famous, or be the first of its kind. These are your event's unique selling points (USPs) and should form the basis of its promotional material.
Do your Research
To help give your promotional campaign a bit more focus then it is a good idea to begin with a bit of research. Have a look how similar events were marketed, paying particular attention to what aspects worked well and whether they could be applied to your event.
Target the Internet Communities
The advent of the internet has made it so much easier to connect with like-minded souls and this extensive communication web could easily be exploited to promote an event.
For example, if your event is focused on a particular theme, such as arts and crafts, music or theatre, then find web community groups, forums or websites that are centred on these areas. You will find that many of these will be willing to promote your event for free because it is good copy for them as much as its good publicity for you. They could even be asked to cover it for a feature in exchange for a free ticket.
If you are part of an organisation that has its own website then use that to promote the event. Alternatively, you are web-savvy then you could consider set ting up a website especially for the occasion, where you could feature news, information about the features and photographs taken at the event.
Creative Marketing
With advertising appearing in all corners of the eye and so many different events going on every day, it can be difficult to get your event noticed above the hubbub. The way to grab people's attention is to get creative with your promotional ideas.
If you attract the public's attention in a fresh and unexpected way then you will create a buzz. For example, you could put on some street theatre in the town centre or get all your friends to wander around wearing a t-shirt advertising the event. The impression will be that the upcoming event will be similarly imaginative and exciting.
Flyers
If your budget will stretch far enough then it is worth considering printing up promotional flyers. Their design needs to be carefully considered because they will reflect the main event, and so should be designed appropriately. If you want to attract a young and hip audience then a plain and outdated design will only succeed in putting people off.
Always make sure you have enough time left to distribute the flyers. It is worthwhile attending other similar events then handing them out as people enter and exit the venue.
Attracting Media Interest
If you think your event has a hook that might make an interesting story – is it unusual, is it a first, is it the biggest and the best - then it is worth getting in contact with the local media by sending a press release.
A press release should inform editors of the details of your event and convince of why it is such a newsworthy occasion. It therefore needs to be well written and presented in a way that will catch their eye. It also needs to answer the following questions:
What is it?
Who is behind the event?
What is its purpose?
Can the public help?
Where is it?
When is it?
You might also like...