Planning a Themed Event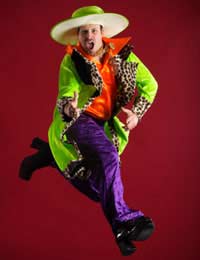 When planning an event, there are hundreds of different themes you could choose and again they depend on many different factors, for example
Who are your guests? (Age, sex, interests)
How many people are attending?
Is your venue suited to having a theme?
Is there room in your budget to plan a themed event?
When planning your themed event, it is important to consider your guests as it is ultimately them that you want to please. Older guests may not appreciate a fancy dress theme and in the same way, a black tie ball or a formal setting might not be suitable for children. Try and find a theme that will suit both your type of event and the guests attending.
The amount of people attending and the venue you have selected will have an impact on your theme because if any props or other decorations are needed then health and safety will have to be considered.
Themed events can often put a strain on the budget as they often require more spending on the organiser's behalf. If you decide on a fancy dress theme then you must think about your guests and what their budget is because they will have to fork out for costumes to wear as well as spending money and tickets for the event.
Fancy Dress
Fancy dress is one of the most popular types of themed events in the UK. This is partly because it is quite easy to organise as once the theme has been set by the organiser then it is up to the guests or attendees to do the rest of the work. They are often popular as most people find them fun and entertaining and love to get involved.
You could either choose the general theme of fancy dress and let people then chose who or what they dress as. Or you could decide on a more specific theme such as a television show or era, for example the 70's. This gives people a better idea of what they should dress as.
Charity Events
Another type of themed event can be if you decide to organise one for a particular charity. This can incorporate fancy dress as above or something as simple as a colour theme e.g. pink for breast cancer awareness. Charity events are usually extremely successful as they are a way for people to raise money for a fantastic cause and still have fun. They are relatively easy to organise as most charities will help you out as much as possible in the organisation of your event.
Activity Days
Instead of traditional parties and events, activity days are becoming more and more popular with many people. Activity days can range from paintballing to go-karting to adventure days. They are a fun alternative to a party and can be very successful for people organising team building days out etc.

You might also like...