How to Deal With Problem Guests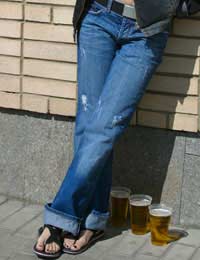 With every organised event, there must be a plan in place in case anything goes wrong to ensure it causes the least amount of disruption to the day. There are any number of things that could go wrong and problem guests is a big risk at any event. Here are a few problems you might encounter and how to deal with them.
Arguments between guests
As with any gathering of people, there are always going to be some who don't get along with each other or are just argumentative and it is important to know how to deal with them professionally and efficiently to avoid making the situation worse and ruining your event. Try and separate the arguing parties calmly and resolve any issues before it gets worse. If this isn't possible or doesn't work out, your only option may be to ask one of the guests to leave. If you are holding a large event, it may be a good idea to hire some security staff to deal with any serious issues that may arise.
Overindulging in alcohol
With an event such as a dinner, party or other occasion where alcohol is available, you may have to deal with intoxicated guests and it is essential to know what to do to ensure the safety of yourself and other people attending the event. If a guest has had too much to drink, give them plenty of water and if it is clear they cannot stay, make sure they have someone with them to accompany them home safely.
Unexpected guests turning up
If you are running an event where tickets are required or where guests have paid to attend, you may face the problem of unexpected people turning up on the day/night. If there is room within your venue to safely allow them to attend then the issue can quickly be resolved by letting them pay at the door to attend. If it isn't possible for them to enter the venue then you must remain calm and let them know that they cannot attend. Regardless of venue size, it is sometimes a problem when unexpected guests turn up if you have ordered catering for a specific number.
Security
You should have doormen or security in place to ensure that these things don't happen and if they do they can be dealt with without too much disruption to other guests. Security guards can be hired for an hourly fee. If you have a large scale event happening then you should definitely think about hiring enough staff to cover each door and one or two to ensure the smooth running inside the event. If you have a smaller event then it might be worth discussing with a security company what they could do for you.
If you have a specific plan set in place to deal with certain crises that may occur then your event should run smoothly and both you and your guests will be able to enjoy it completely.
You might also like...