What Can You Offer Your Charity Event Sponsors?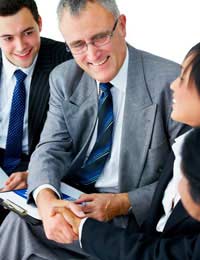 Sponsors can be an integral part of any event especially ones that are focused on a certain charity.
They will give you an agreed sum of money in exchange for being listed as a sponsor, the reason they do this is to gain exposure for their business whilst supporting a cause or event that they think is worthwhile and will make them look good.
This means that the event organiser then has the backing and money to be able to organise and promote the event without monetary restrictions.
What They Want
When approaching your sponsors you need to be able to offer them an enticing package that will make them want to sponsor you. They want as much exposure as possible. They will want their name and logo on every piece of marketing material you have to boost their exposure to potential clients.
If you can give potential sponsors an idea of the amount of people you will be expecting to your event then it will be more appealing to the sponsor so they can get an idea of how many people their name and logo will reach.
What You Have
When organising an event you will have all the necessary material to promote that event, flyers, business cards, letter heads, a website etc. If it is a large scale event then you might even have merchandise such as t-shirts, jumpers or CDs. These are prime places to put your sponsor's name.
When emailing potential sponsors to say that you are looking for sponsorship tell them what marketing material you can place their name on, for how long and how many people it is going to reach.
Sponsors would also want their name on the stage at the event because this is where the majority of interested people are going to see it. So make sure to have a part of your stage reserved for your sponsor's banner, having this will expose them to your whole crowd.
Creating a Proposal
When calling and emailing potential sponsors, focus on what you can offer them as opposed to what you can get out of emailing them. If you are planning on a getting a few sponsors for your event then give them set packages for a certain amount of money and then one cheaper and one more expensive so they can choose how much they want to spend on your event.
Don't linger on the subject of money too long, focus on what you can offer one another you are offering them recognition and exposure whilst they are supporting you and a great event.
Follow up any emails with a phone call, it is more personal and the potential sponsors are more likely to show an interest if they can ask you questions about your even in real time. Remember to focus on what you can offer them, they know you are asking them for money so don't dwell on the fact, show them what they can get out of sponsoring your event.
You might also like...