How to Tell if Your Event Was a Success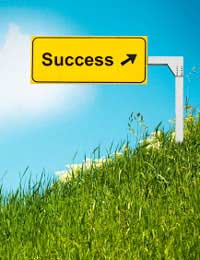 How many people turned up? Was the venue packed or were there just a few people standing around awkwardly. If you are at a small venue then generally if it looks half to three quarters full then you've done well if it is sold out then you have been extremely successful.
Also speak to the venue managers and ask how many people they normally get to an event like this, if more people came to yours then your band choice, marketing activity has obviously pulled people in.
Money
Most people do live events to make money and a name for themselves but even if you were doing a charity gig you can gauge how well you've done by your profits. If you find you have made no profit but have broken even on all the outgoings on the event then that isn't too bad; it is when you've made a large profit to put to your next event or give to a charity that puts you at successful. It means as many people as anticipated came to the venue, the ticket prices were correct, your venue choice was good and you marketing worked.
Forums
Most artists/musicians/actors etc. have their own websites, these usually include a forum for fans to chat about their idols. If a group of fans have been to your event then they will no doubt have a chat about it on the forum, overlook one of these threads to see what people thought.
If they are generally positive about it then well done but take anything bad they say as constructive criticism, these are the people you are targeting and the people you need to please next time.
If there isn't a thread already started then join the forum and start one yourself, don't give away who you are or what you do, just be a fan who has been to an event and wants to enthuse about it. You can then ask any questions about they thought, however, don't tell them who you are because it is likely that you will make a bad impression of yourself fishing for information.
The Entertainers
Whoever you have hired to play at your event will be no stranger to them, ask how they think the event went, ask them how they think the crowd reacted to their show. If it is all positive comments then be happy but ask if they have any criticism, because you are going to want to improve on every event you do. You cannot improve unless you gain the advice and input from those involved.
Journalists
If you have invited some journalists along to your event like you should've done then you need to chase these people up for reviews about a week or so after the event. Magazine reviews can be quite critical often harsh but are a good way of working out what the people in the audience thought of the event. If you get all around praise from each review then you know that you have done well, if the vote is unanimous then who are you to argue with their expertise?
Watch out for the word 'but' in reviews it will often lead to a critique, it might say something like: 'Great gig but the beer was terrible.' Something like this needn't be an issue to you, beer is usually up to the venue and maybe something they should look into. However, if the critique is of sound quality, entertainer performance or amount of people at the event then take these comments onboard, absorb them and move onto you next event these things in mind.
You might also like...