Temporary Events Notices for Running Your Own Events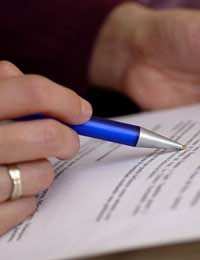 When booking events in you will need to be aware of the need for a license if you are going to be indulging in 'licensable activity'. Different types of licenses and licensing requirements are available and you need to know what kind of licensing coverage you need for your event. The penalties for not following the law on this one can be pretty stiff.
It's also worth mentioning that as an event organiser, you should have insurance to run events, particularly public liabilities. If something goes wrong at an event you've organised and you're not fully and correctly licensed for your activities, this could open the door for litigation and leave you vulnerable.
Venues with existing licenses may need extensions to cover activities so when booking events with venues, check the capabilities of their license, make sure it covers all the activities you're going to be undertaking. But if you're planning to hold an event or party that isn't private and you're planning to have it on completely unlicensed premises or grounds, you will need what's known as a Temporary Events Notice, or TEN. This is a license issued by the local authority and covers all licensable activity.
What is Licensable Activity?
This isn't as exciting as it sounds but it's very important to ensure you're licensed. It's not just for the sale of alcohol, but also the provision of regulated entertainment or late night refreshment
Sale of Alcohol
Easy one this – if you're planning to hold an event where you are selling alcohol you will need a license. Venues mostly already have these in place but you should check the timings of the license – if you want a late party for example you may have to apply for an extension to be open later. If you are planning to hold an event in unlicensed premises or grounds where you are selling alcohol you will need a TEN to operate.
Regulated Entertainment
This is the commercial or public provision of entertainment, or entertainment options such as playing live or recorded music – which includes bands, DJs etc. the provision of karaoke and even the provision of an 'amplified voice', e.g. a compére! It also includes running any kind of film, putting on plays and so on. It also includes indoor sports such as boxing and wrestling.
Offering dancing and putting a dancefloor is also included in the same bracket and you will need to include this as part of your 'regulated entertainment'. So if you're running an event and your guests want any kind of entertainment, it's worth checking to make sure you're covered by the correct licensing
Late Night Refreshment
You also need a license to sell hot food or drink between the hours of 11pm and 5am. This covers both eat-in and takeaway
How Do I Get A TEN?
TENs are issued by your local authority and you can find out how to apply by contacting the licensing department at your local council. Each local authority has its own system and they will be able to point you in the right direction
The Legal Stuff
If you don't have a license yourself, you can apply for up to five TENs a year. If you're the holder of a personal license already you can have 50 TENs. However, be aware that any premises may only have twelve TENs in a single year – a TEN can be for up to 96 hours (four days) but in total the notices cannot exceed 15 days in any one year.
The fines are hefty for holding events without the correct licensing, up to £20,000.00, so make sure you get one. And note that a TEN can only be used where the guests, including all performers, do not exceed 499 persons. Anything above this and you're into different territory and you'll need to talk to the licensing department at the local authority for advice.
You might also like...