About Our Site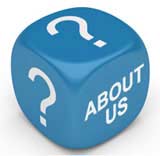 EventAndTicketExpert was formed to offer a unique reference point on how to organise and get tickets for events.
EventAndTicketExpert should be the only resource you need with regards to buying tickets for events as well as setting up your own events. The thought of setting up your event might be quite daunting but with the correct planning and the right information the process can be a lot smoother. This site covers everything from buying tickets online to getting sponsorship for your charity event, so if you are stuck have a scan through our pages for the essential tips and tricks to event planning and ticket buying.
Our experts have written articles to be the most informative and useful as they can be; they understand that there is a lot to be taken in when planning an event. They also know the concerns of guests when it comes to buying and selling tickets and have therefore tailored each article to be as helpful as possible.
You could be a professional event planner looking for those last minutes tips or you could be someone who is looking to do something good for a charity but hasn't a clue about organising such an event. Whoever you are EventAndTicketExpert can help with its wide range of informative articles on a wide range of topics.

Related Articles in the 'Site Information' Category...