Sporting Events Throughout the Year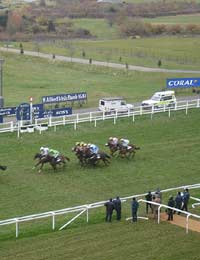 Throughout the UK every year there are hundreds, probably thousands of sporting events. Many of them world famous events such as Wimbledon fortnight, or Royal Ascot week. If you want to get out and about and see some sporting events first hand, here's a few pointers…
Knowing What you Want
Within the annual sporting events calendar, there are thousands of options to think about. From the local horse racing 'point to point' to rugby, football or other sporting world cups. Decide what kind of event you're looking for. Are you planning to use it as a corporate or client event, book hospitality tickets for your guests? Consider the group you're planning for – what kind of event might they be interested in, and how easy is it for them to reach the sporting arena the event is held in? Your location is important – if guests have to travel miles to reach a destination, you might want to consider an overnight stay, for example. If you're planning on a personal trip, you're more likely to have a good idea what you're looking for! But getting hold of tickets for sporting event can be tough too, so plan ahead
Sporting Seasons
You should also consider what season you're in. Rugby for example is played far more throughout the winter months, as is football. For summer you're into cricket season. There are exceptions of course for tournaments and different championships – sometimes it seems like football season lasts all year!So you'll need to plan your sporting calendar.
As a rough guide for sporting events held in the UK through winter, look at horseracing, football, rugby, snooker, darts and indoor athletics. Coming into Spring, you can start to see tennis, motor racing, golf and horse trials. Summer sees tennis, lots more golf and various football and rugby tournaments, and more horsetrials and racing, and of course boating; and coming out of that and towards Autumn, you'll see more football, cricket, motor racing. This doesn't take into consideration any anomalies such as the Olympics of course and there are always tournaments on that are exceptions to the rule, but the above is a rough guide!
Finding Dates and Fixtures
The internet has got to be the most efficient way of finding the information you need for this, unless it's a local team you support and can check in with them. For pretty much every sporting event there are hundreds of sites listing dates and offering tickets for sale. The venue where events are held, or the sporting club's own website is often the best place to start looking; they will give clear information about fixtures and games, and often will offer tickets for sale through their site, or offer a link to a trusted ticket sales site. The sites will also offer news and information about the games and players – it's useful for background information. Beware of untrustworthy websites selling tickets at inflated prices though; always do a bit of research to ensure you're not getting a duff deal.
Hospitality
Every major sporting event and many smaller events offer hospitality or VIP packages for groups or corporate entertainment. Again, what kind of group you have should be reflected in your choice of event. Henley Regatta, for example, or Wimbledon Tennis Championships, are held during the summer months and hospitality for these events is relaxed, outdoor, sunny fun. It's very different to hospitality at football clubs for example, where you have a space indoors for dining and relaxing, but if you want to watch the game, you'd better dress up warm!
Sporting Lunches and Dinners
A really nice way to incorporate a sporting element that can be offered throughout the year is the sporting lunch or dinner. These are often testimonials and hosted by sporting legends who will give speeches and offer a sporting theme to an event. Again, tickets for these events or details of their dates and locations can be found by looking around on the internet.
You might also like...