Creating Invitations for Your Party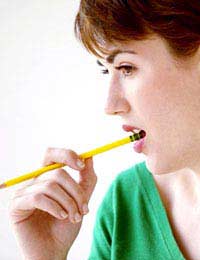 Invitations are important and the perfect way of letting your guests know everything they need to about your party. It also allows them to RSVP which gives you the chance to work out how many people are coming so you can adequately plan the rest of your party.
Invite Format
Firstly you need to decide how you are going to invite people, in this day and age you needn't just send a paper invitation through the post, especially if your budget is limited. If you have a lot of friends who use the internet then a simple email being sent around to them would be the perfect hassle free, no cost option. Also with the growing popularity of sites such as Facebook you can use social networking tools to get the message out there. Facebook has a great event too where you can invite as few or as many people as you like, let them bring friend or not, give all the details and also see who will attend.
What to Have on the Invite
It is important to let the guest know as much about the party as they need. You'll need the obvious things such as date, time, location but also consider putting things on there such as when you need their RSVP, if they need to bring food/drink/presents or if there is a certain dress code. As much information as possible will lead to your party going as smoothly as possible with guests dressed appropriately and with the correct gifts.
How the Invite Should Look
Depending on the sort of event you are having the invite could look a number of ways. Wedding invites tend to be in a light colour such as cream or white and sometimes can be more intricate than other invites, for example they could be rolled into a scroll and tied with a bow. You can buy a variety of premade, paper invites from various shops and these are a great low cost way of providing invites for casual events such as a children's birthday party.
If you have the budget for it then you can get professionally printed invites, this way the world is your oyster and most printers will offer a free design service. You invite doesn't have to be on paper either, if you have the means and the budget then think about doing something different such as plastic, recycled card or wood.
When to Send Out the Invites
The trick to sending out invites is to make sure it isn't too long before the party that people forget about it and not too close to the date so people have already made plans. The trick is to send the invites out with an RSVP that needs to be returned within one to two weeks, this way you can get an idea of who is coming and those people will put it in their diaries that they've said they will attend. Any who don't reply to the RSVP give them a quick call a week after they should have replied by to see how they are and if they plan on attending.
You might also like...