Throwing a Christmas Party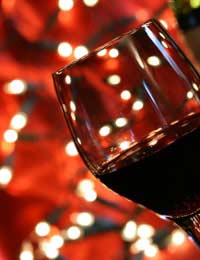 Christmas is the festive season of the year and traditionally the time of year when lots of parties and events are happening. To plan an event at any time is hard work but especially around Christmas it can get very stressful so it is important to be extremely organised and disciplined about it. You need to be able to plan an event that not only will other people enjoy but you will too!
When planning a Christmas event you have so many options as to what type of event you want to hold and what theme to have.
Theme
A traditional Christmas theme is the most popular choice for events around this time of year but is not always the preferred choice. Some choose to avoid the Christmas theme altogether and chose one of their own. Fancy dress on a Christmas theme is also a popular choice for events at this time of year as most people love any excuse to dress up.
The theme could also centre around secret-Santas or charity. There are loads of options but once you have your theme figured out you can get down to the little details.
Decoration
Decorating the venue in the right style is the perfect way to create a Christmas atmosphere and is fairly simple to achieve. First is to choose a suitable colour scheme, the 2 most popular being a very festive red and gold or a more frosty and wintry silver, white and blue. For an event involving children, artificial snowmen and Santa's can create a fun atmosphere whereas for a more sophisticated event classy Christmas trees, holly and fairy lights can add glamour in keeping with the festive season.
If you are having a daytime event be sure to make sure there are suitable decorations dotted around. Cheesy ornaments that sing Christmas tunes are as big a part of Christmas as the most expensive, posh baubles.
For a night time event make sure there are a lot of twinkling lights. If you are having a small event where a health and safety check isn't needed then maybe even consider having some candles too. They add a real genuine Christmassy feel to the décor.
Entertainment
For children's events, it is a nice touch to have a Santa's grotto where they can go and receive presents and have photographs taken as it makes the experience even more magical for them. For adult events you may want to book a magician or a band to entertain your guests.
Food
If you are having food at your event, it is important to consider what your guests would like and also what would fit in with your theme. For more formal Christmas events such as work parties and meals/balls, a more traditional Christmas dinner option is the most popular choice, e.g. turkey and ham with all the trimmings. For more informal events you can always add little festive touches to a buffet with turkey and cranberry sandwiches and mince pies.
You might also like...