Visiting Events Abroad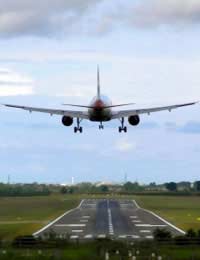 The popularity of visiting concerts in the UK has made buying a ticket to see your favourite act harder and costlier than ever, so why not escape the crush and head abroad for your live entertainment.
An Overseas Adventure
Record sales may be drooping but live music in the UK is experiencing a rare bloom, a fact partly due to the ease with which we can now buy tickets online. But a perverse side effect to the whole thing is that it's now harder than ever to see the acts we want to see. Stories of tickets for a big act selling out within hours before immediately reappearing on eBay at grossly inflated prices are becoming depressingly familiar.
Fortunately there is an alternative. The increasing ease and decreasing costs of travelling to mainland Europe has made visiting events abroad a very realistic and exciting alternative.
The Advantages of Seeing Events Abroad
Going to a gig overseas has many advantages for the music fan. Firstly it is a great way to see a band that is massive in the UK, play a small venue in a country where they've not caught yet. Secondly, with the high costs of concerts in the UK, coupled with the low cost of European travel, going to see a gig across the Channel is not the lavish and expensive trip it may first sound. And finally, surely seeing your favourite artist up close in the exciting and exotic atmosphere of a Berlin club has got to beat braving the crush of your local concert hall?
Travel Options and Advice
Easyjet, Ryanair and the rest of the cheap flight brigade have long been providing a cost-efficient service to the pioneers of the international gig tripping - so much so that when seeing a Brit band abroad it is not unusual to be surrounded by your fellow country folks. If you book well enough in advance, you'll find that cities like Barcelona, Berlin and Prague are more accessible than many parts of Britain.
With the environment an ever pressing concern, cheap flights abroad to watch gigs might seem like a bit of rash frivolity. Fortunately the train and coach provide superb green alternatives.
The Gateway to Europe Opens at last
Despite being up and running for well over a decade now, with the opening of the new London Waterloo terminus, the Eurostar is only now starting to become the real 'gateway to Europe' that it has long promised to be. Eurostar overnight return trips to Paris, Brussels or Lille start from as low as £42, and onwards from there are high speed rail connections to a host of musically vibrant international cities.
Trusty Coach Travel
For the old school British Euro-trekker, or those who live too far from the Waterloo, there's always the trusty coach. Websites such as radiotravelshop.com and seegigs.co.uk offer pre-packaged coach tours to big concerts across the Channel.
The Downside
Of course, one major downside to such flagrant pleasure seeking is that the point of bands playing across Europe is not to play to their established British supporters but attract new international fans. And with the world largest ticket agency Ticketmaster devoting a section of its website to buying European concert tickets, this new gigging phenomenon is unlikely to be just a passing fancy.
You might also like...