Buying Tickets from Auction Sites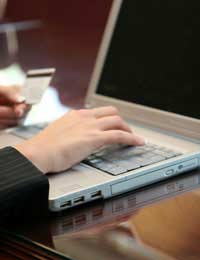 Secondary ticket sales are booming particularly on online auction websites, but although this can be a great way of getting hold of sold out tickets, there are also many potential pitfalls.
Playing Safe on Auction Sites
The official word on buying tickets from auction sites is 'don't'. Although there are security measures in place to protect users, it is still very unsafe, with a report the Federal Trade Commission (FTC) showing that internet auction fraud is consistently one of the number one consumer complaints.
Often punters have no way of knowing who they are dealing with or where they are based. They are often touts that are just trying to make as much money out of you as possible. Sometimes they don't even have the tickets they claim and are just out to scam people. And ultimately if something goes wrong then it is often difficult to get redress and the victim doesn't have a leg to stand on.
Nevertheless there are thousands of people who won't be dissuaded, and are willing to take on the risks in getting hold of desirable tickets. These people should therefore be informed about how to play safe on auction sites.
Advice About Choosing a Seller
One of the security measures that eBay employs to help users trade safely, is the buyer and seller rating system.
Basically after every completed sale the trading parties rate one another on the basis of, for instance, how quickly they sent the item, how quickly the buyer paid etc. Future buyers and sellers can then judge other trading partners based on previous ratings. So in theory, the perfect seller will have a 100% rating (or close to).
Therefore in order to take some of the dangers out of bidding for tickets at auction sites it is advisable to follow these basic rules when searching for the right seller:
Only buy from sellers with over 20 previous sales. Their trading number could be from genuine previous purchases and not sales. It is vital to check they have experience in selling tickets to satisfied customers.
Only buy from sellers who have a feedback rating over 95%.
Always check the previous customer comments from the last month. Are there any users complaining about the poor service when buying tickets?
Only buy from sellers who have the tickets in hand and can send them to you directly. Too many scams involve users waiting months for the tickets to be issued only to never receive them.
The Ethical Ticket Exchange
The ideal seller on the secondary market is the one who bought the tickets in good faith but can't use them anymore. Rather than seeking to rip you off, this person merely wants a safe and easy transaction.
If this person is not out to make money from their ticket then they will list the item at a set price – known as 'buy now' – of what they originally paid (the ticket face value plus booking fees).
An increasingly popular alternative, for those who want a ticket for a sold out event but don't want to line the pockets of an online tout, is the Scarlet Mist website. This is an ethical ticket-exchange where unwanted tickets are exchanged between users at their face value.
Playing the Waiting Game
The big mistake people make when dealing with any tout is in acting desperate. It pays to be calm and patient. If you are too late and an event sells out, then it is advisable not to rush to a site like eBay in a blind panic, but instead wait until nearer the event date. The first listings will more often be the inflated priced tout tickets whereas after several days, tickets start to appear from people who no longer want them, such as those who can't make the gig.
If a gig is so popular that it has attracted a lot of auction interest then it is also possible that the band will arrange another show at the same venue. If you have been sensible enough to wait then you will see the ticket prices plummet as the touts panic.
You might also like...